Debary's Youth Celebration!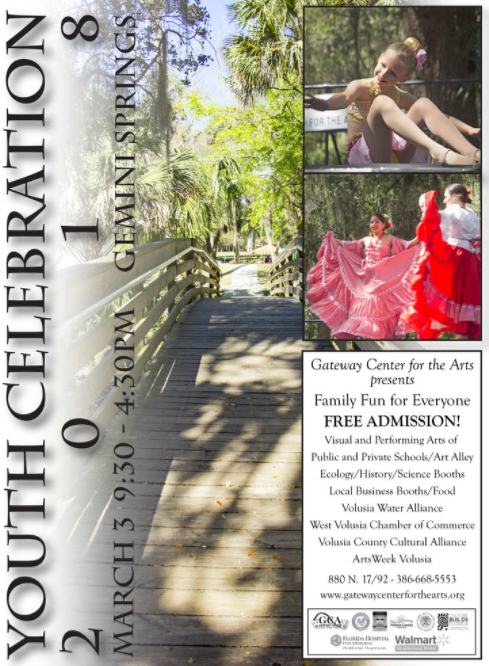 Debary is bringing talented youth to you this March 3rd at the youth celebration of the arts. Gemini springs will host this event, as it has throughout several years.
Among the many activities that will be available for friends and family, there will also be many young performers to view. Among these performers there will be the famous Preps Dance Company.
Here is a video of one of their amazing performances (nothing beats a live performance though).
All festival goers will be able to experience many youth performers, from the stage to the grass. The stage will continuously be occupied by many of the talented Volusia county students, and the paths will be engulfed with musicians.
Whether your son or daughter is going to be on stage, or if you just enjoy the arts, Gemini springs is the place to be this March 3rd!